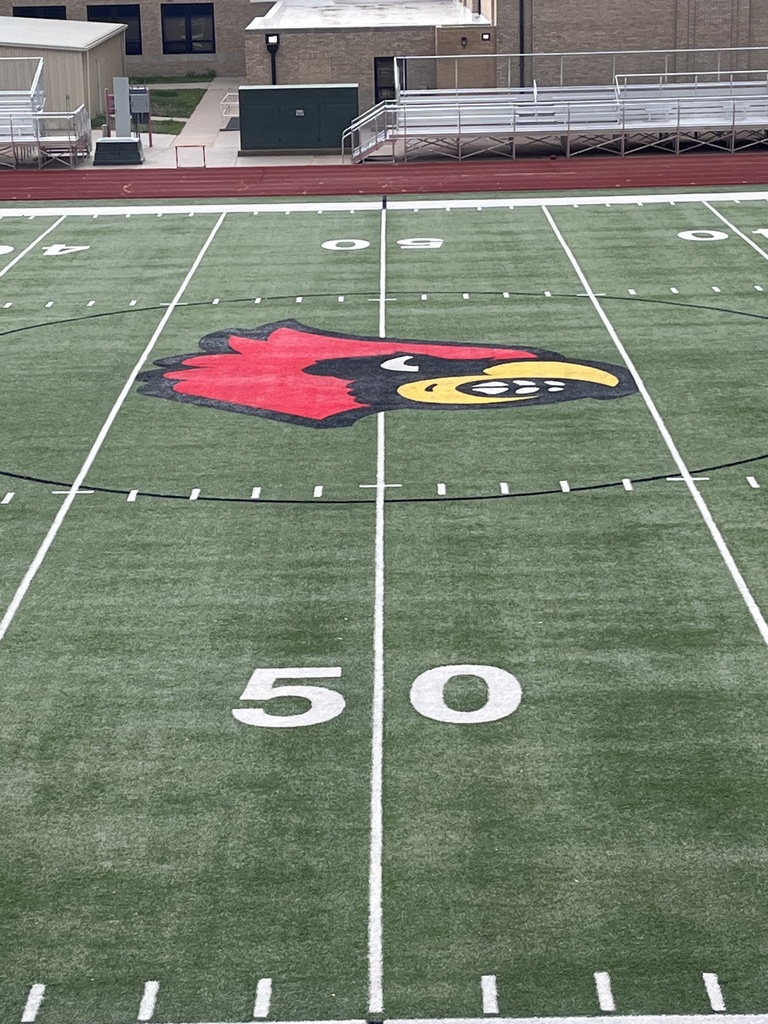 May 9th The moving Vietnam Veterans Memorial will be coming from Claflin through Hoisington on its way to Great Bend. Please come out and line the route on Kansas Highway 4 turning south down Main street in Hoisington They will be leaving Claflin at about 1:40pm and traveling 30 mph will be coming through Hoisington about 2:20 pm. There will be the Wall, a team of motorcycle riders, and American Flags. People are encouraged to bring their American Flags to wave as well.
LES: only one more hour to pick up your flower orders. We are here until 12. After 12:00 all leftovers will be sold. Thanks!

HMS: 6th, 7th, 8th Band are performing at the Activity Center for the high school graduation on Sunday, May 7th. Band students must have their horns tuned and in seat by 1:10. We will rehearse "Pomp and Circumstance" at 1:15. Dress in concert attire.

USD 431 is seeking interested persons to run for USD 431 Board of Education. If you are interested please file at the Barton County Courthouse Room 202. Regular business hours: 8am - 5pm Monday - Friday Filing Deadline is June 1st @ noon. Hoisington Schools are excited to move forward and build on the work that took place during the Strategic Planning Meetings. These new board members will be able to help guide the district into a new era of education. If you have questions contact the district office at 620-653-4134
Lincoln Elementary: Just a reminder, flower sale pickup is this Saturday, the 6th from 9:00-12:00. Cash and checks only. Thanks!

The Lincoln Field Day will be at the Activity Center due to weather concerns.

From the Hoisington Rec: Babysitting 101 class - FREE ACTIVITY! April 26th 1:30-5:00. Must be 11 yrs old. Contact HRC 620-653-4050 for more information.

Reminder: Tonight is night 2 of Strategic Planning. We will begin at 5:00 pm at the Activities Center. Those attending the first night please attend. Meetings are open to the public.

Hoisington Rec Baseball/Softball in-office signup DEADLINE is 5:30 TODAY April 7th. Can sign-up online from the Rec Facebook link until Sunday.

LES: just a reminder tomorrow is the last day to purchase yearbooks and flower sale order are due. Thank you!

The City of Hoisington's Electric Utility will have a planned outage for repairs the morning of Friday, March 17, 2023 at 1:00 AM and last approximately three hours. The outage is expected to affect the majority of the City.

USD 431 will be having two Public Meetings to develop the District Strategic Plan These will be held at the District Activities Center - Meeting Rooms and Commons March 21st 5:00 to 8:00 April 10th 5:00 to 7:30 A Meal will be Provided at 5:00 each night. Thank you for your input in USD 431 Public Schools

From the Hoisington Library "Kids bored during Spring Break? Come down to Hoisington Library, 169 S. Walnut! We've got tons of new kids' books and plus new adult books too! Open MW, 10 am – 6 pm: TTH, Fri., Noon- 6pm; and Sat. 9 am-1 pm or call 620-653-4128."

Please contact your Kansas Legislative Representatives Rep. Tory Blew and Sen Alicia Struab and tell them you support our USD 431 Hoisington Schools. Support the fully funding of Special Education per State Statute. Thank you for your support! Representative Tory Blew
tmarnberger@gmail.com
Senator Alicia Straub
straubforkansas@gmail.com
LES The 3rd 9 weeks honor roll is at 8 am tomorrow(Tues. the 7th) the band will be playing to welcome guests at 7:45. Doors will open at 7:40. Band students should be here by 7:30. A reminder note is coming home today if your student made the honor roll. Thanks!

Hoisington Public Library would like to announce Story Hour resumes at 4 p.m. March 3-April 21 at the Hoisington Public Library, 169 S. Walnut. Bring your preschooler for reading, interaction and crafts!
LES: due to staff Illness: the 4/5th grade concert has been rescheduled to Monday, March 27th at 7:00 pm at the high school auditorium. Thanks!

Message from the Hoisington Police Dept: Please be on the lookout for a vehicle suspected of being involved with an attempted kidnapping in Hoisington on February 1st. The description of the vehicle is: A full size White Van with paint peeling off. Occupied by at least two individuals and there is a sliding rear door on the passenger side of the van. If you have information to be reported please contact the Hoisington Police Department at (620)653-2223.