HMS: Tough Battle from 8th grade 8-38

HMS: 8th C with a hard fought loss 25-27 25-21 14-16

HMS: 7th frade C Volleyball 🏐 with a win in 3 sets 25-14 17-25 15-13

HMS: 7th frade football with with the 6-24 loss.

HMS: 8th grade Volleyball 🏐 with a tough one, first loss in League play

HMS: 7th grade volleyball 🏐 doing work!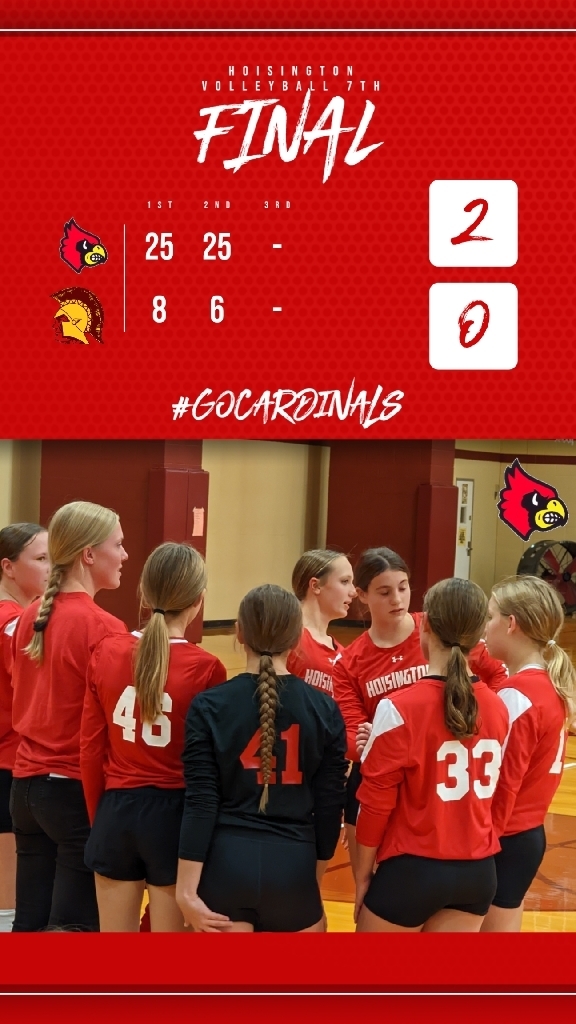 HMS Football results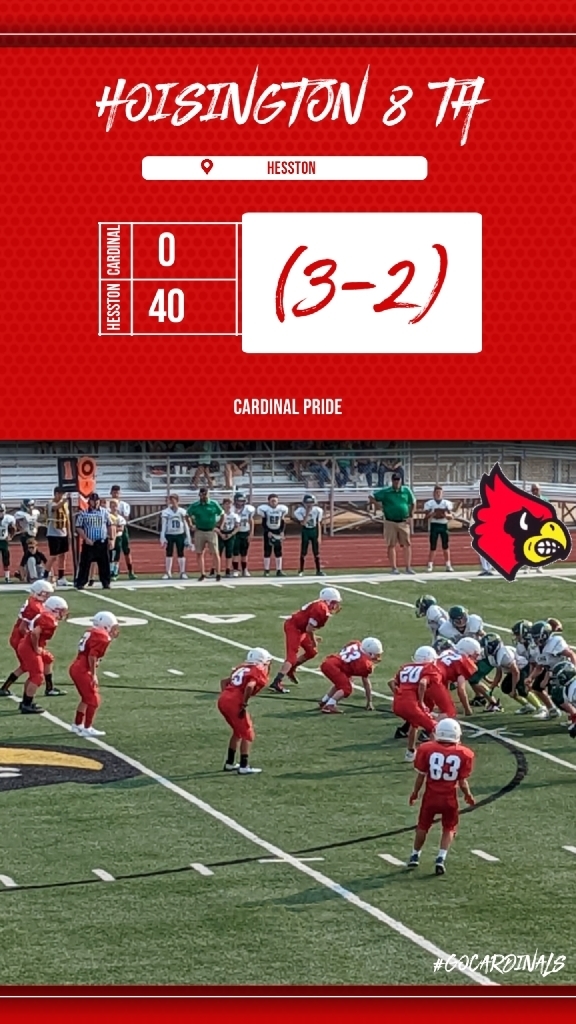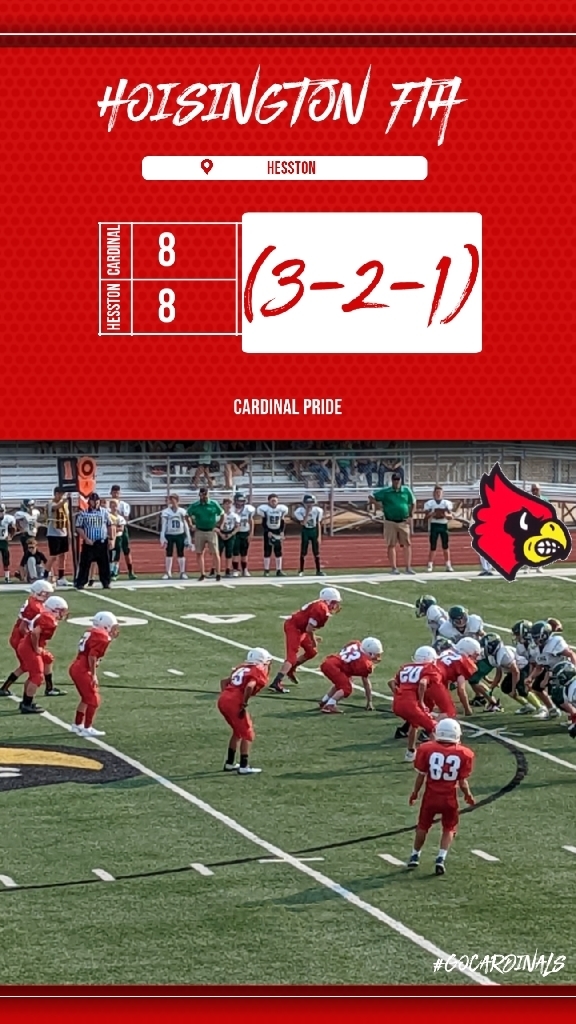 HMS: C team Volleyball results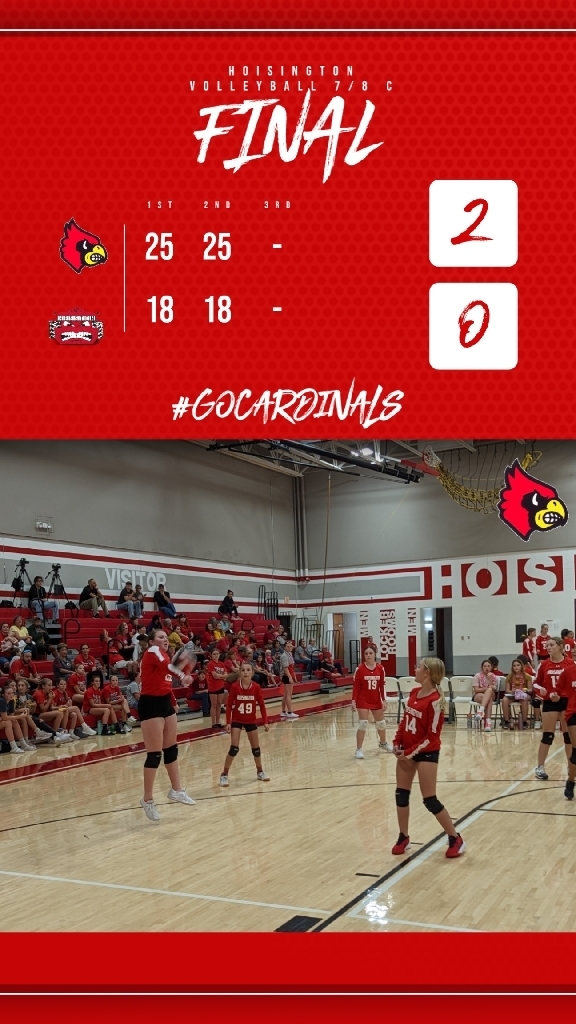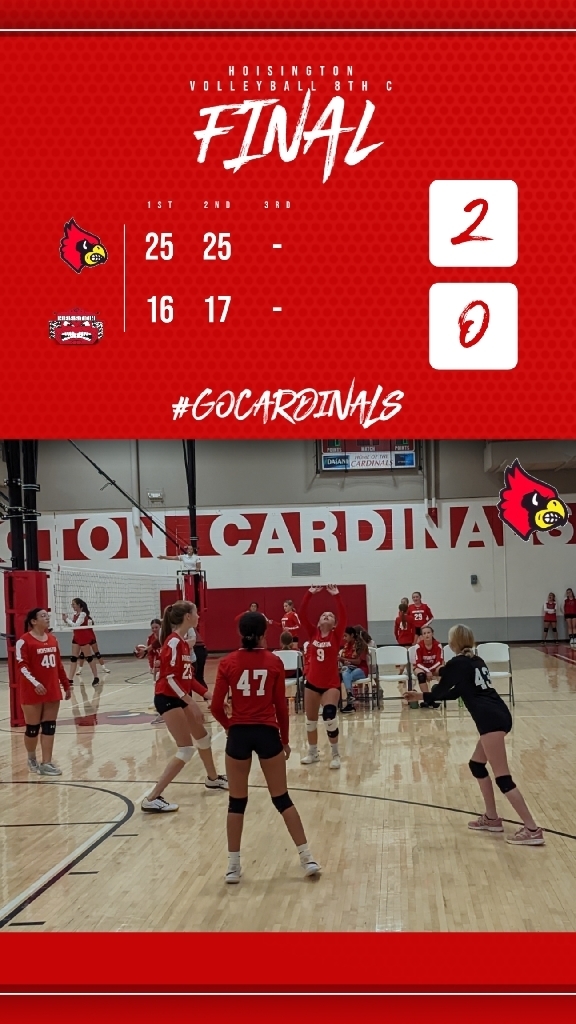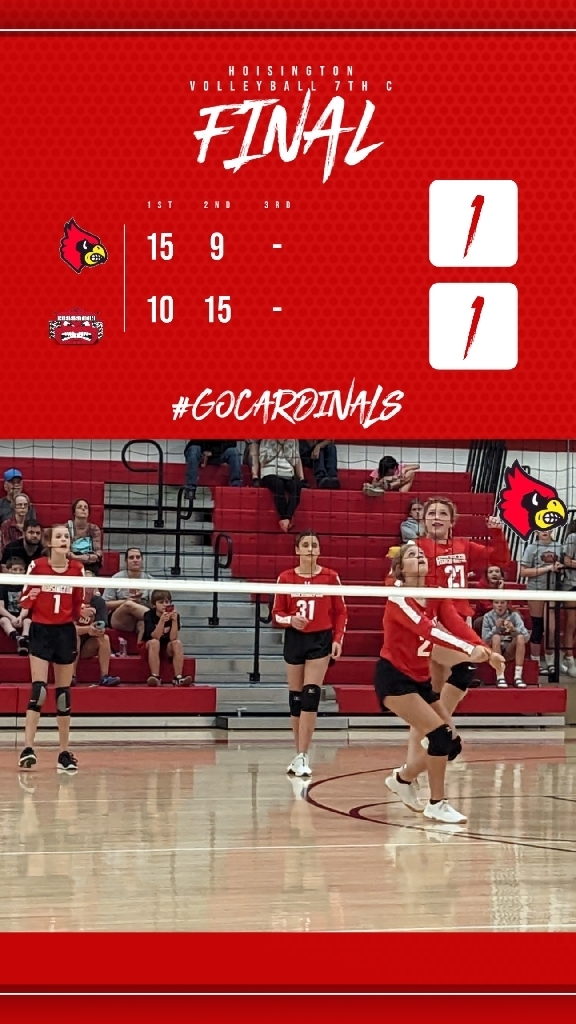 HMS 8th grade with the battle!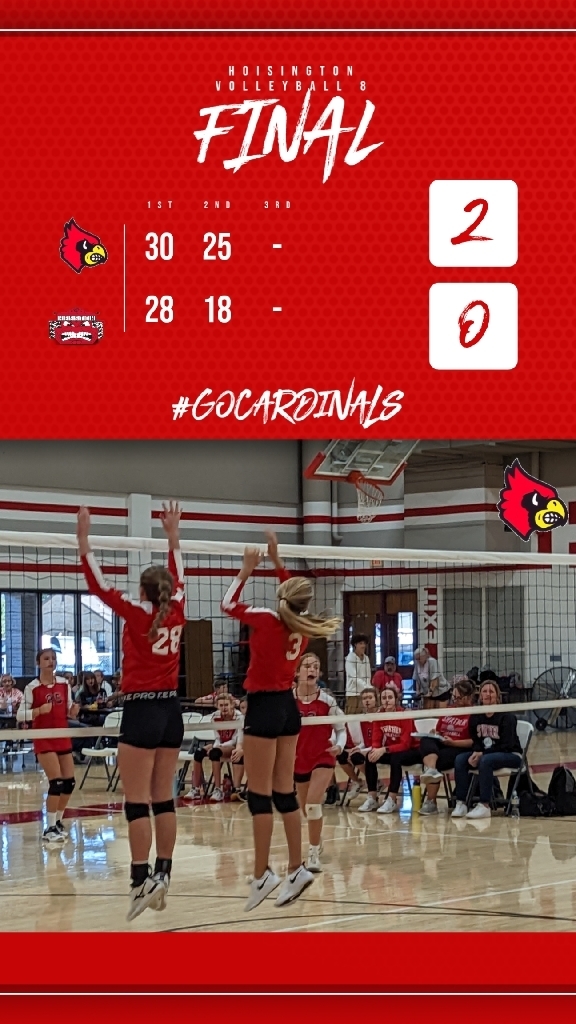 HMS 7th grade for the win!


HMS Cross Country: Start time is 4PM. Sorry for the confusion

HMS: It's game day! Football @ 5:15 Volleyball @ 4:30 Cross Country @ 3:00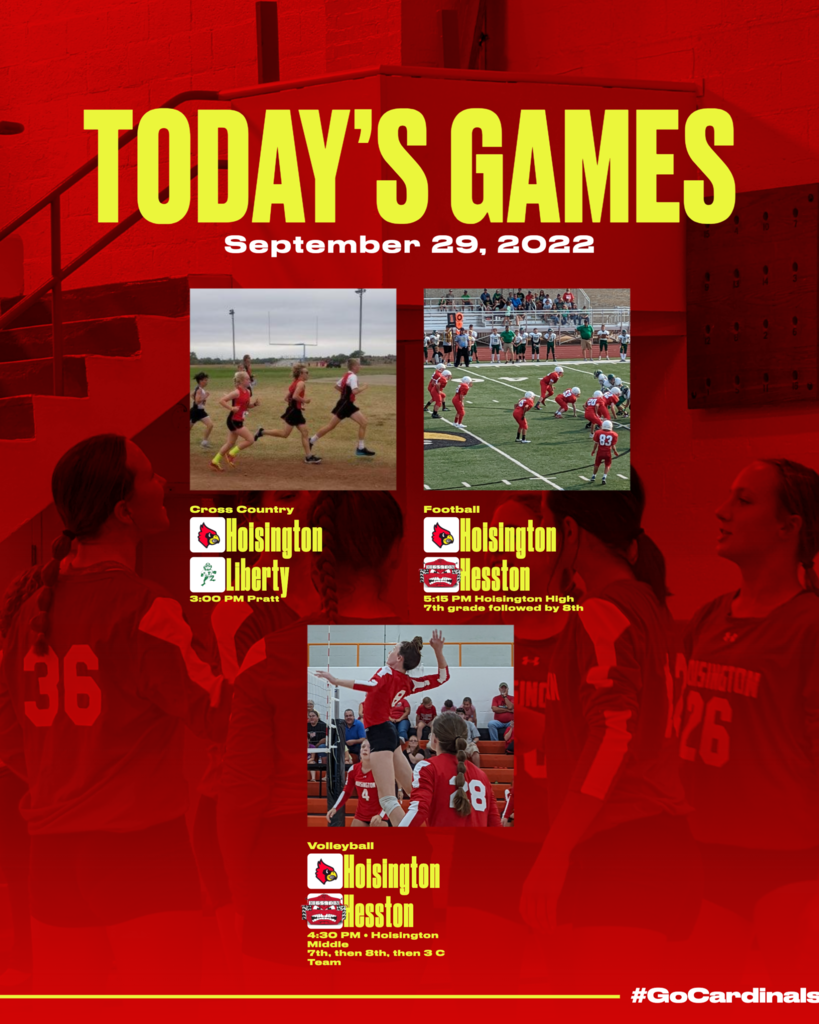 Message from the Hoisington Library: Hoisington Public Library will host Will Haynes speaking on "The Civil War in Kansas" at 10 a.m. Oct. 8. He is a Humanities Kansas speaker. For Kansans, the violent guerrilla warfare between proslavery and antislavery forces known as Bleeding Kansas foreshadowed the national Civil War to come. This talk presents the story of Kansas during the Civil War and how it helped shape the state's image for years to come. Will works at the Watkins Museum of History in Lawrence.

HMS: Next week is SPIRIT WEEK! Let's see the Spirit Cardinals!!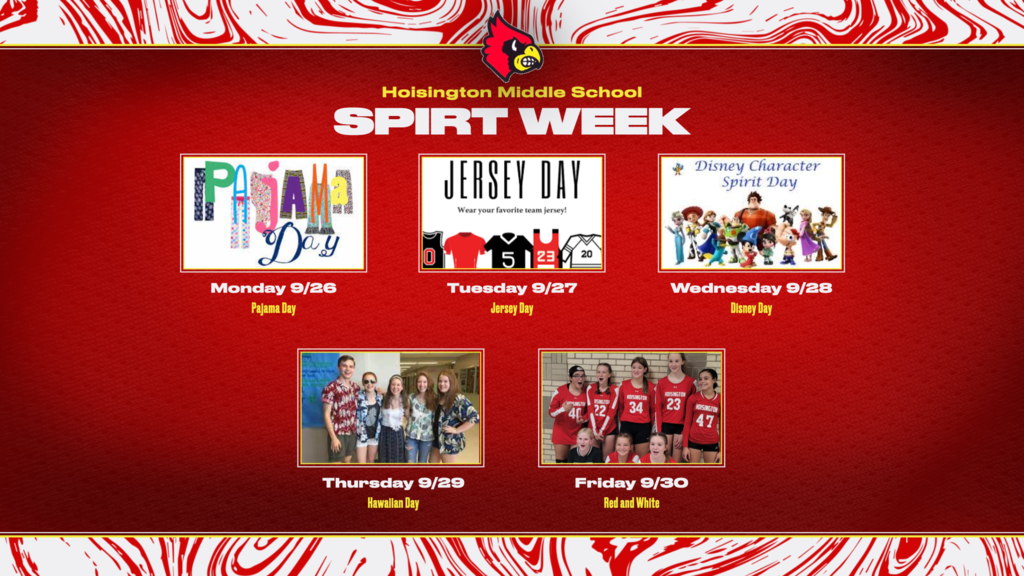 HMS: Schedule for September 25- October 1 LET'S GO CARDINALS!!! SPIRIT WEEK!!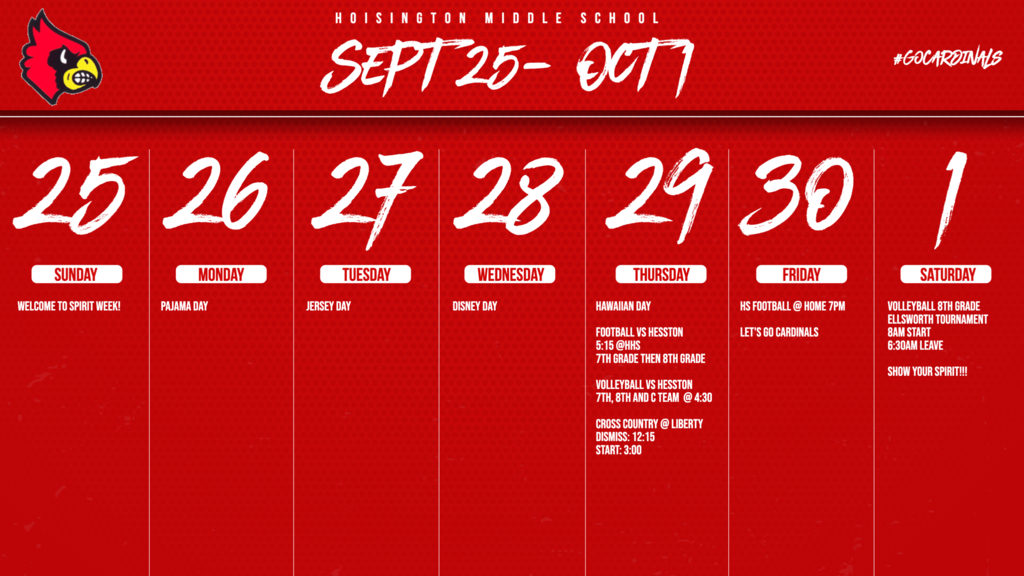 HMS: Cross Country Results Everyone had a PR way to go cardinals!

HMS Football Results: 8th grade with the win 42-0 7th grade with a tough loss in the heat 12-14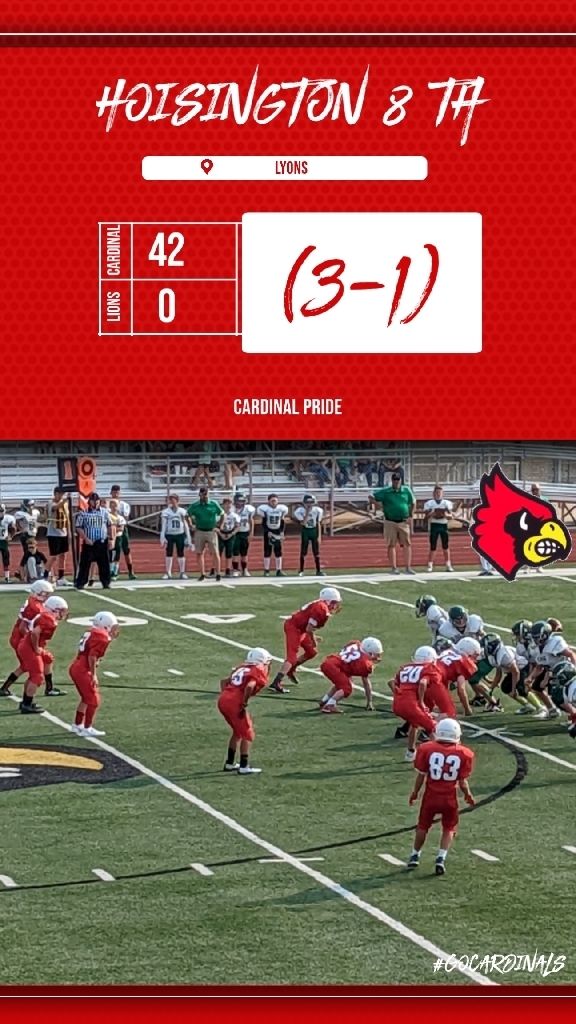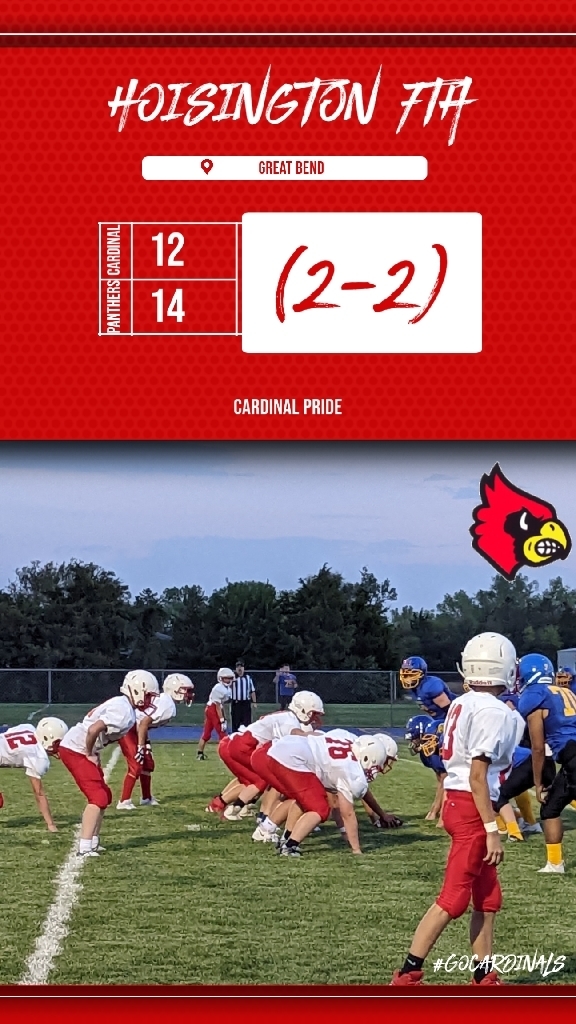 HMS: 7th C Volleyball completes the sweep!