HMS: Wrestling practice schedule this week Monday 3:30-5:00 Tuesday 3:30-5:00 Wednesday (Half Day) 3:30-5:00 Thursday Competitin Day in Ellis 4:00PM Friday 3:30-5:0 Saturday Competition in Larned 9:00 AM


Hoisington Public Library is offering a perler bead craft for kids! Come by the library anytime with an adult to participate in this craft. An adult over age 18 must be present. Call 620-653-4128 for more information. We are open MW, 10 am – 6 pm: TTH, Fri., Noon- 6pm; and Sat. 9 am-1 pm.
HMS Spelling Bee will be held tomorrow in the middle school gym @ 12:45. Parents and. Guardians are welcome. Please arrive between 12:25-12:45 and use the gym entrance.

HMS: The postponed tournament from last Saturday has been rescheduled! Larned Wrestling Tournament February 4th, 2023 9:00 AM Start Time

HMS: due to the winter weather advisory, tomorrow's tournament in larned for wrestling has been postponed tentatively to February 4th. repeat tomorrow's tournament has been postponed

HMS: 7th/8th Band members will play tomorrow night at 6:30 at the Activity Center Go Cardinals!

HMS: Join our team! If interested inquire at Hoisington Middle School!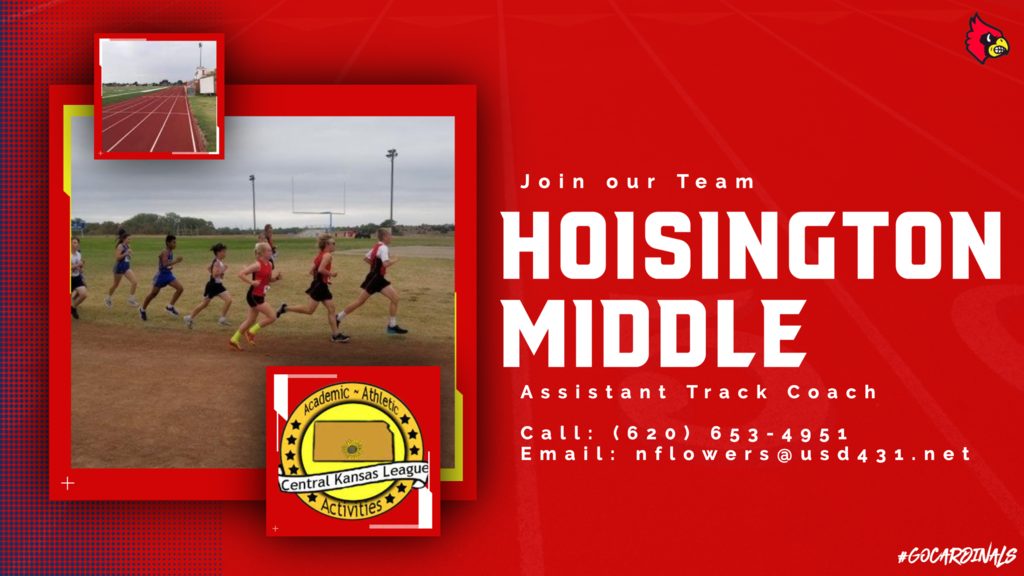 HMS: Week 0f 1/9-1/14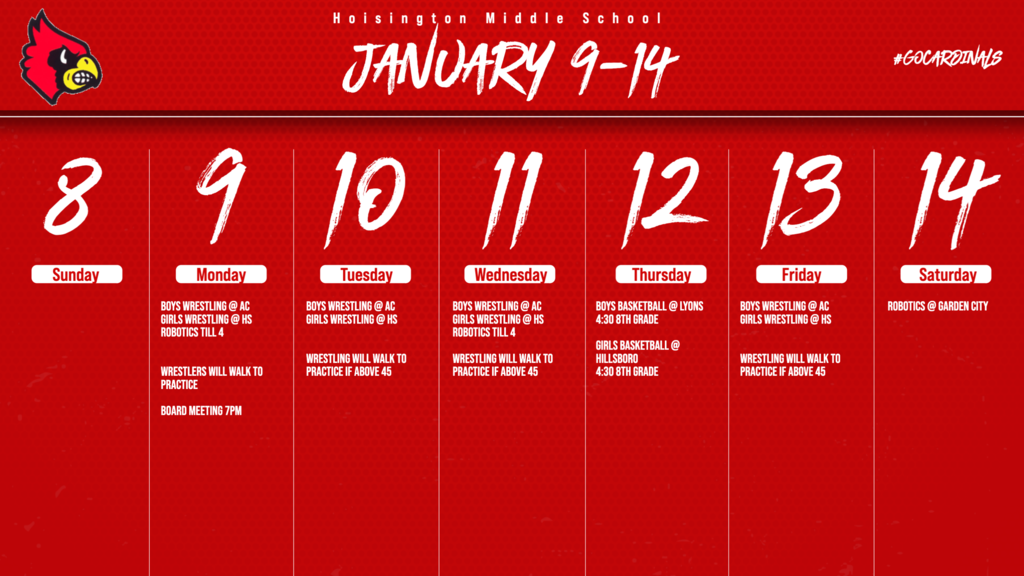 HMS: Congrats to December Girls Athlete of the Month Laeya Beck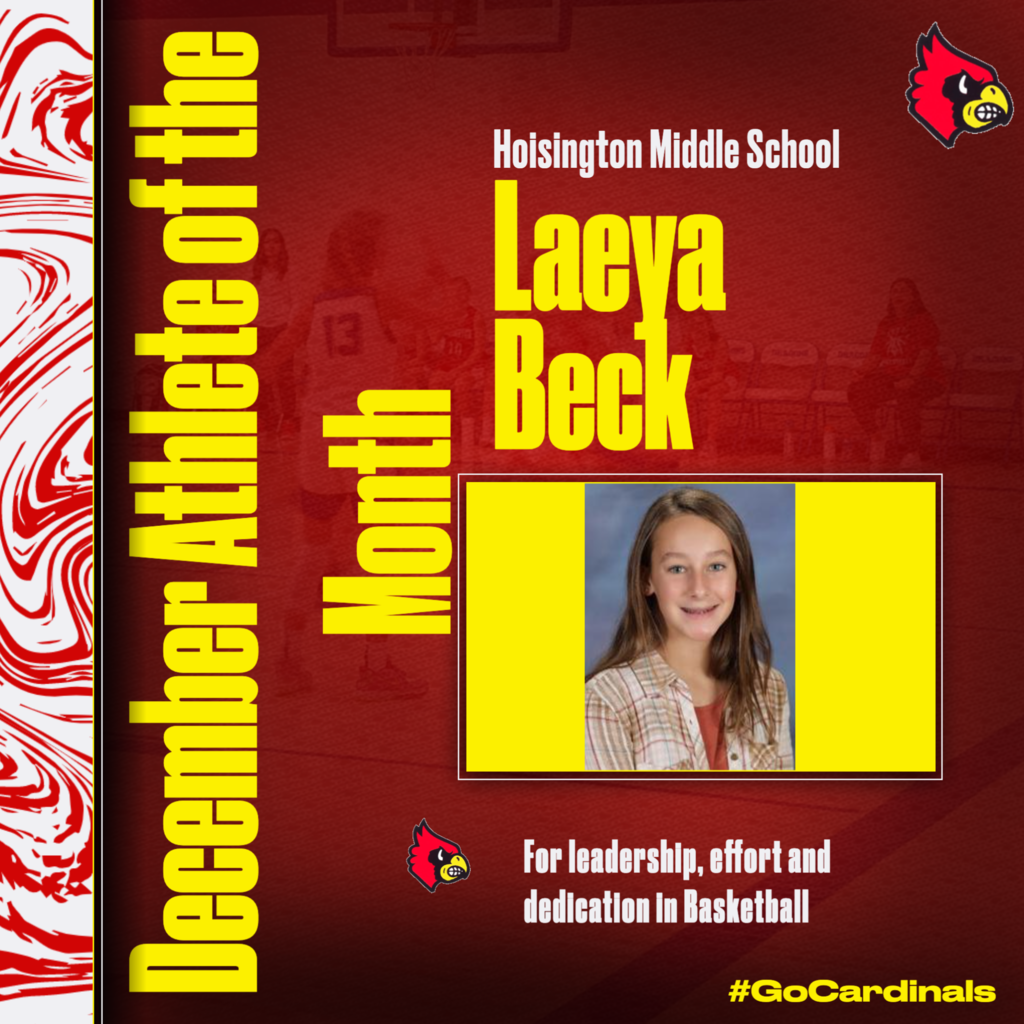 HMS: Congrats to December Boys Athlete of the Month Parker Turner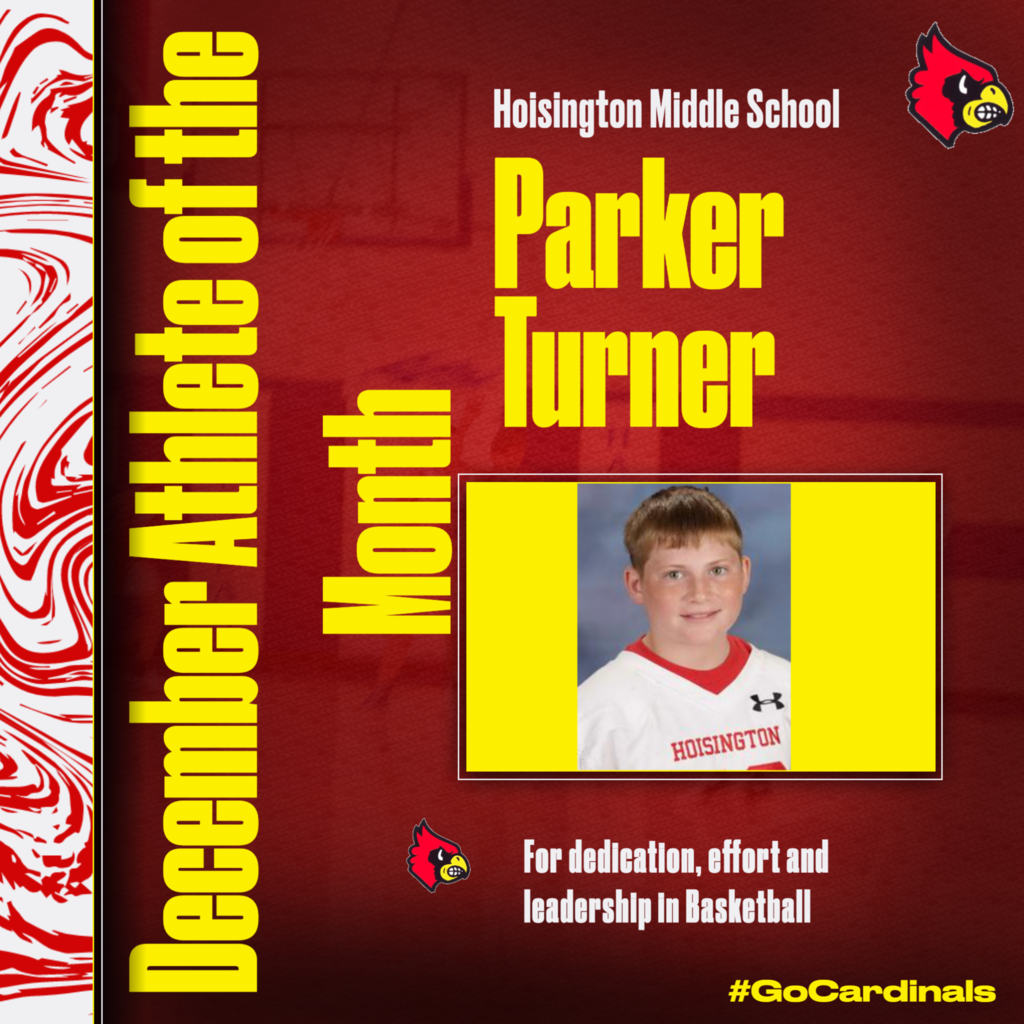 HMS: Wrestlers will walk to their practice facilities as a team. As weather continues to improve and be nice the athletes will go on foot as a group.

HMS: Wrestling practice starts TODAY January 4th, 2023. Practice from 3:30-5:30 Boys at Activity Center Girls at Hoisington High Let's Go Cardinals!!!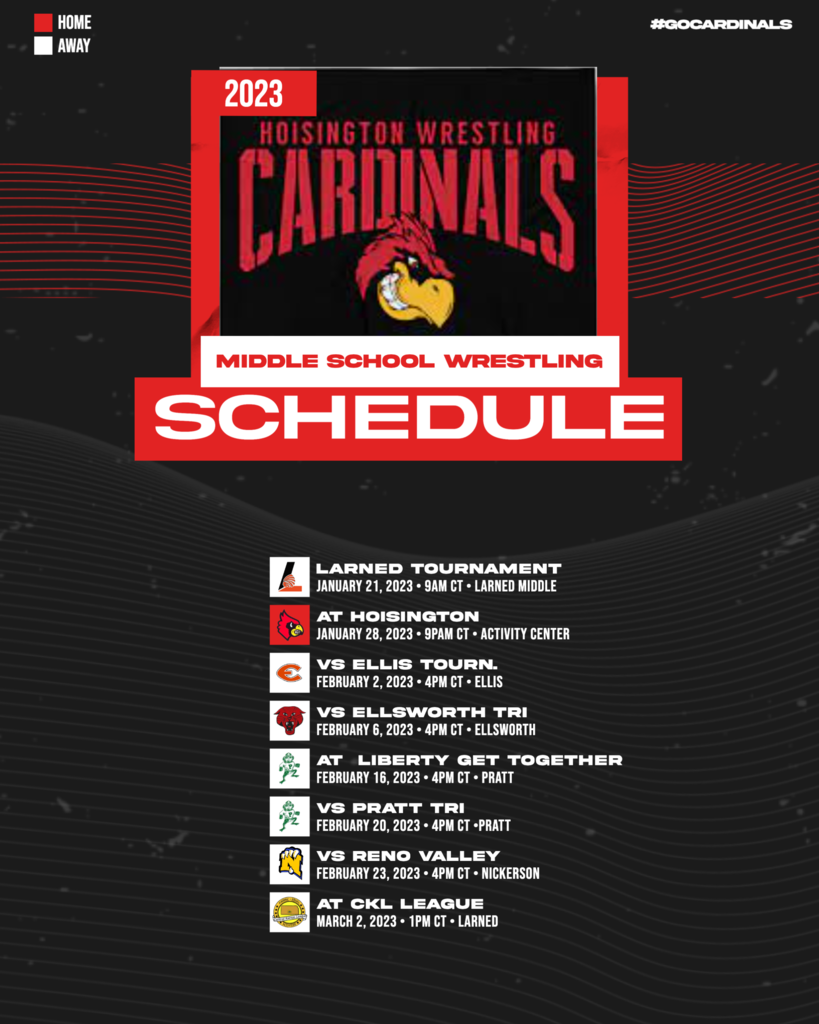 Happy Holidays! Hoisington Public Library offers books to borrow! If you're bored over the holidays, come on down through Christmas Break! Mondays Open 10 am to 6 pm Tuesdays Open 12 am to 6 pm Wednesdays Open 10 am to 6 pm Thursdays Open 12 am to 6 pm Fridays Open 12 am to 6 pm Closed Dec. 23-26; and Dec. 31-Jan 2.

HMS Cards fall to Lyons 31-43

HMS Cards trail 10-18 at the half in Lyons.

HMS Lady Cards fall to Hillsboro 13 to 40

HMS your Lady Cards trail 9 to 16 at the half to Hillsboro

HMS Boys C-Team falls to Larned