Reminder: Middle School Track Parent meeting tomorrow Tuesday February 28th at 6:00 PM in the Middle School Cafeteria

HMS: Robotics is selling Rada Cutlery again this year. We use this annual fundraiser to help fund new robotics parts and electronics, as well as using the funds for competition expenses. We thank you for your continued support! Shop online at this link
https://radafundraising.com?rfsn=3841513.32d2aa

HMS: Parents we are looking for photos for this year's yearbook. If you have any sport, club, or activity photos please send them to Mr. Flowers. Football, Volleyball, Wrestling, Track, Cross Country, Tennis, Basketball, Band, Vocal, Robotics, Chess/ Checkers, Scholars Bowl, Barton Career Day, Reality U and any others. Thank you


HMS: We had a great home tournament on Saturday! Team D won another tournament! That makes the 5th time they qualify for state! Team A also qualified for the first time by getting second in Skills. During the competition Team E received the sportsmanship award! All Hoisington teams will be competing at state!! I am extremely proud of our robotics teams and I know they will do great at state!

HMS: Today 2/21 during homeroom students interested in Tennis will meet with the coach. 2/27 will be first Tennis practice of the year. 2/28 @ 6PM will be a parent meeting for Track and Field 3/6 will be first Track practice of the year.

HMS: Tonight your Cardinal Erestlers traveled to Pratt Liberty and performed well! Girls brought home the team title! Boys placed second! #CardinalProud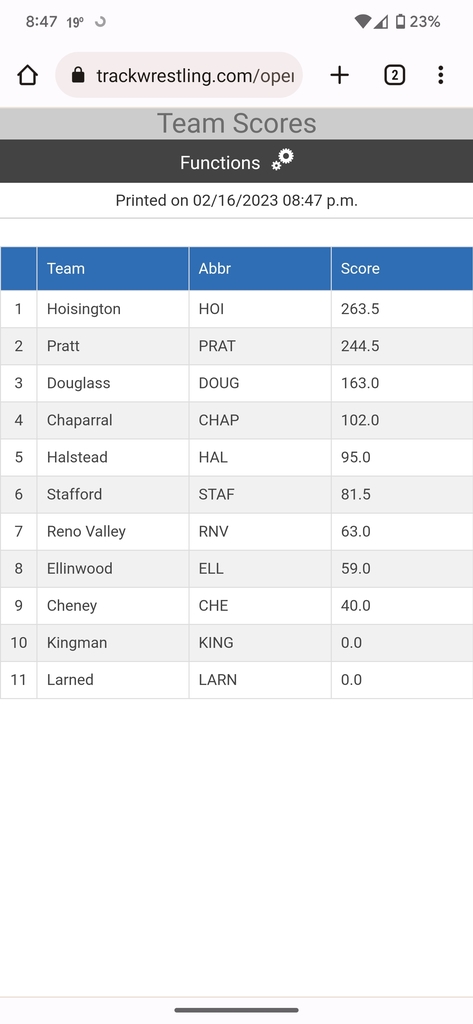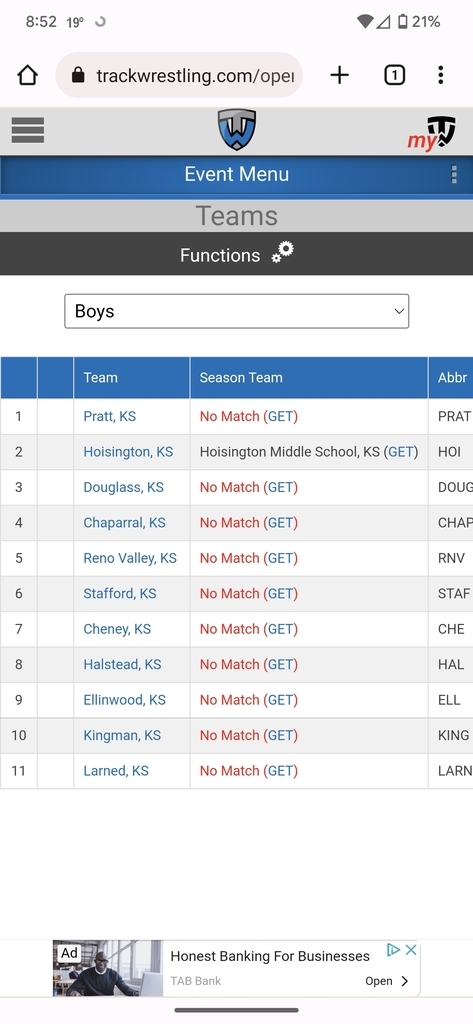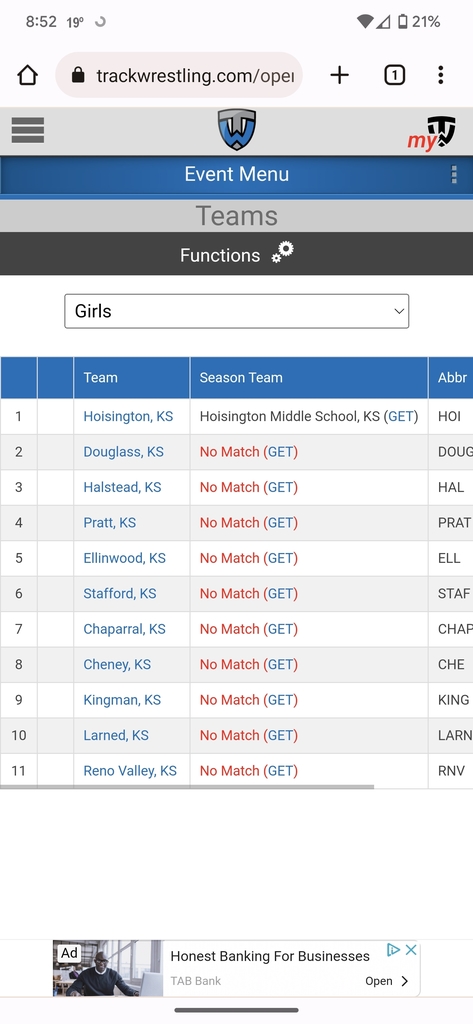 The Scholars Bowl meet in Otis Bison is on Tuesday, Feb. 21st has been cancelled and will not be made up.

HMS: Robotics did great over the weekend!! Team C won the Excellence award and the tournament along with team D with a score of 77 points! Team D also had the highest score in skills with a score of 51 points. All the teams did great and represent Hoisington well!!

HMS: MS Pep Band is performing with HHS Pep Band at the Homecoming game at 6 p.m. on Friday at the AC. Mrs. Ball will be at the AC at 5:30 p.m.

HMS: Help me in celebrating our January Female Athlete of the Month Kassie Linsner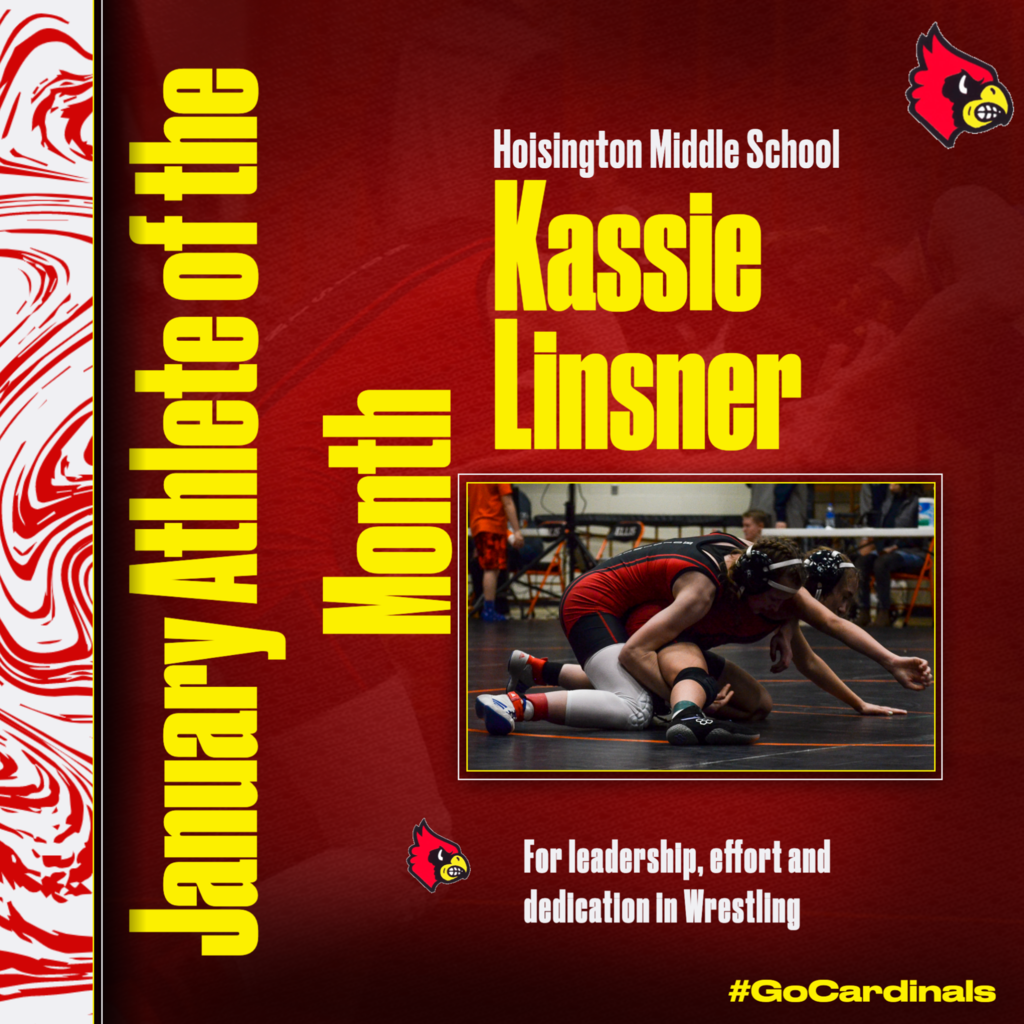 HMS: Help me in celebrating our January Male Athelete of the Month Preston Merlau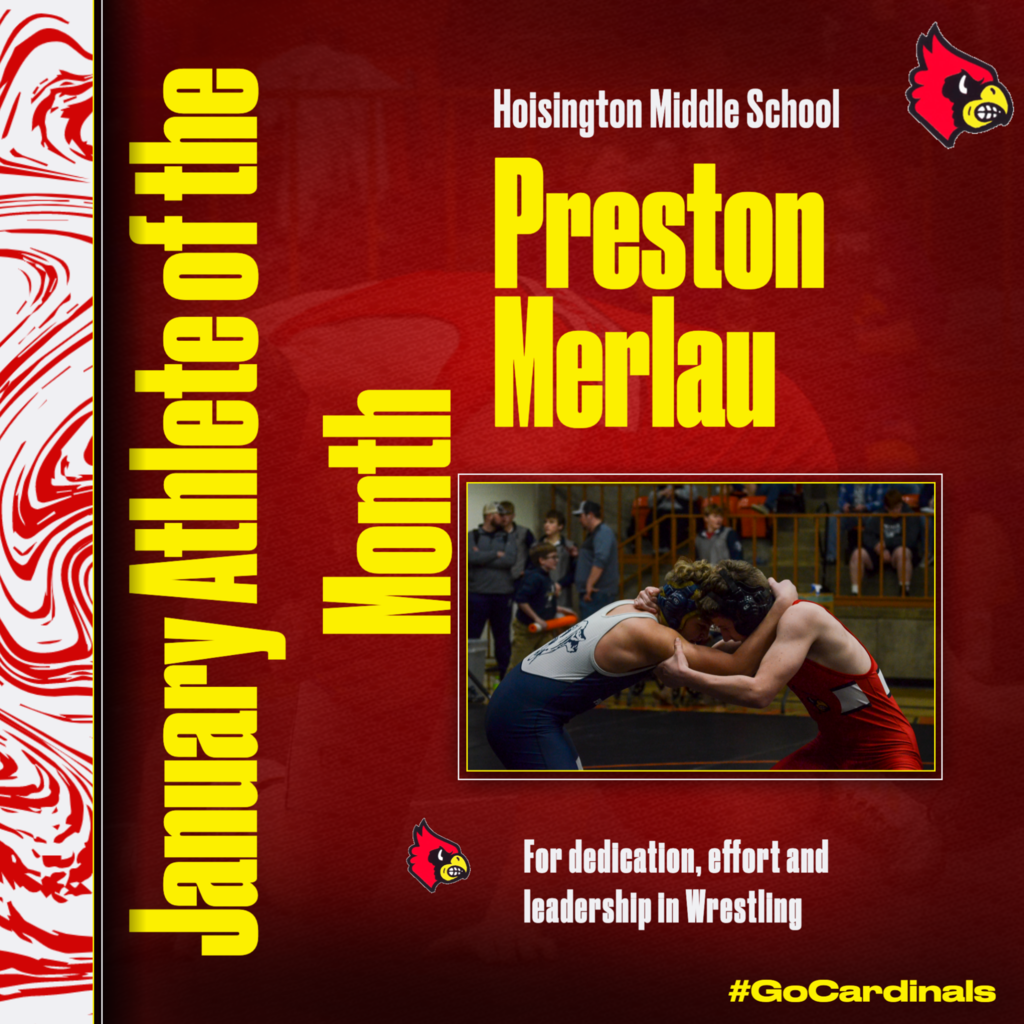 HMS: Wrestling atart time at Ellis today 4:00pm

Message from the Hoisington Police Dept: Please be on the lookout for a vehicle suspected of being involved with an attempted kidnapping in Hoisington on February 1st. The description of the vehicle is: A full size White Van with paint peeling off. Occupied by at least two individuals and there is a sliding rear door on the passenger side of the van. If you have information to be reported please contact the Hoisington Police Department at (620)653-2223.

HMS: Honor Band We will meet at HMS at 6:50 a.m. on Friday, February 3rd and leave at 7 a.m. Lunch is free for honor band participants. If you have a metal music stand, it would be helpful to take it. They said they have a few stands for students to share but not enough for everyone. Your concert performance will be at 2:30 p.m. in Presser Hall at Bethany College. For those who are not able to come to the concert, it will be live at this link:
https://www.bethanylb.edu/live
. Dress Code is Street Clothes....but NO SHORTS!

HMS: Scholars Bowl headed to Lyons last night and showed tons of growth! 7th Grade 2nd Place 8th Grade 4th Place #GoCards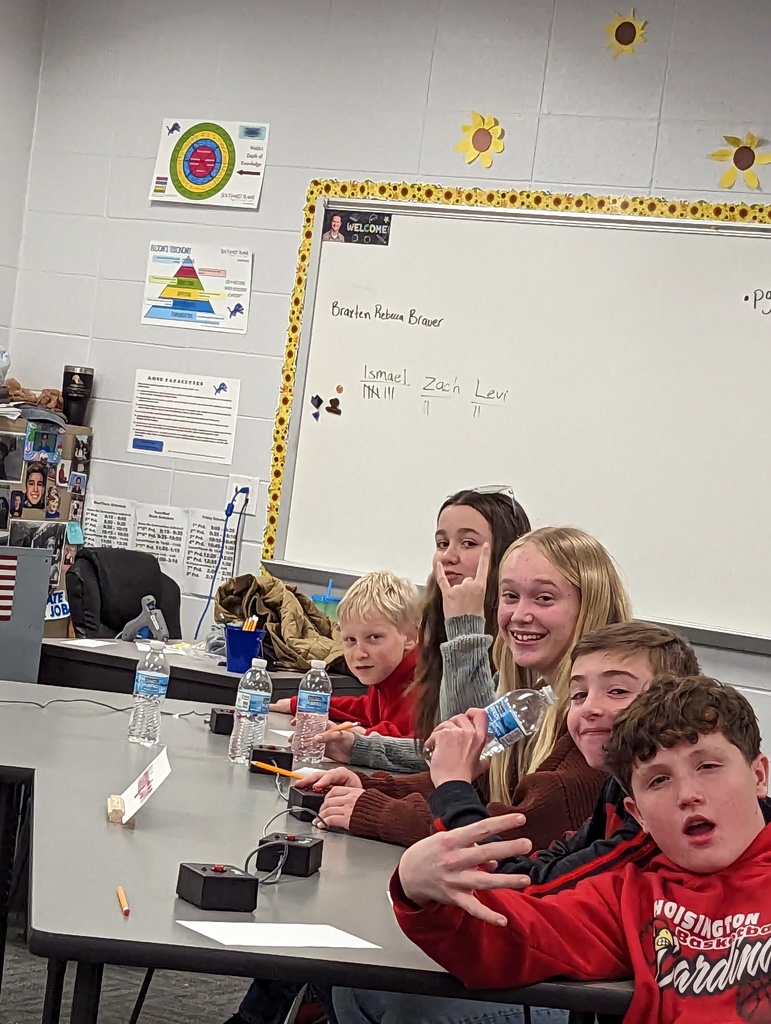 Several HMS band students will be performing with the Bethany Honor Band at Bethany College in Presser Hall on February 3rd. Their concert will begin at approximately 2:30pm
Congratulations to all those who participated in the 2023 Hoisington Middle School Spelling Bee. 1st Place: Samantha Lovett 2nd Place: Monroe Walker 3rd Place: Sofia Simic